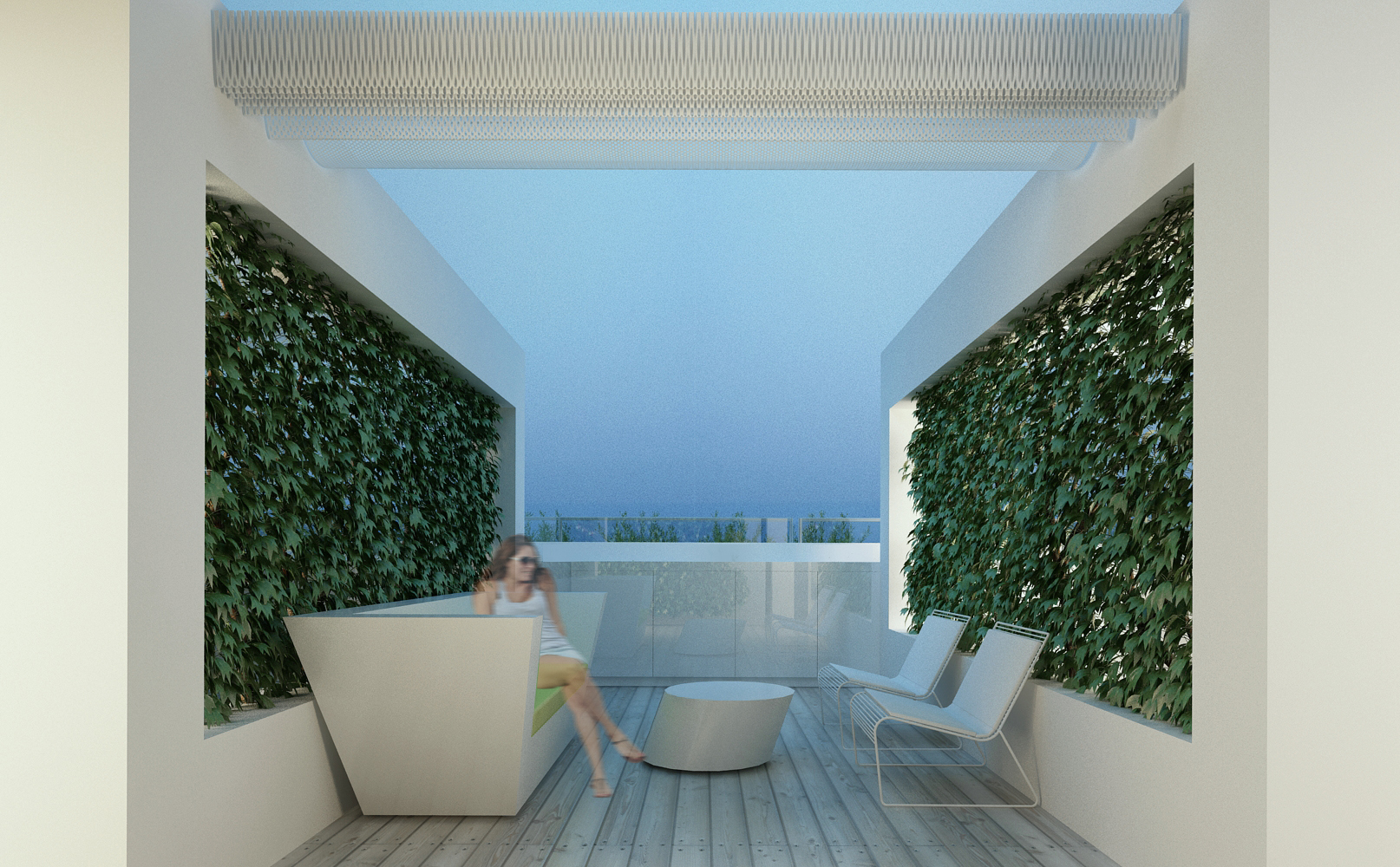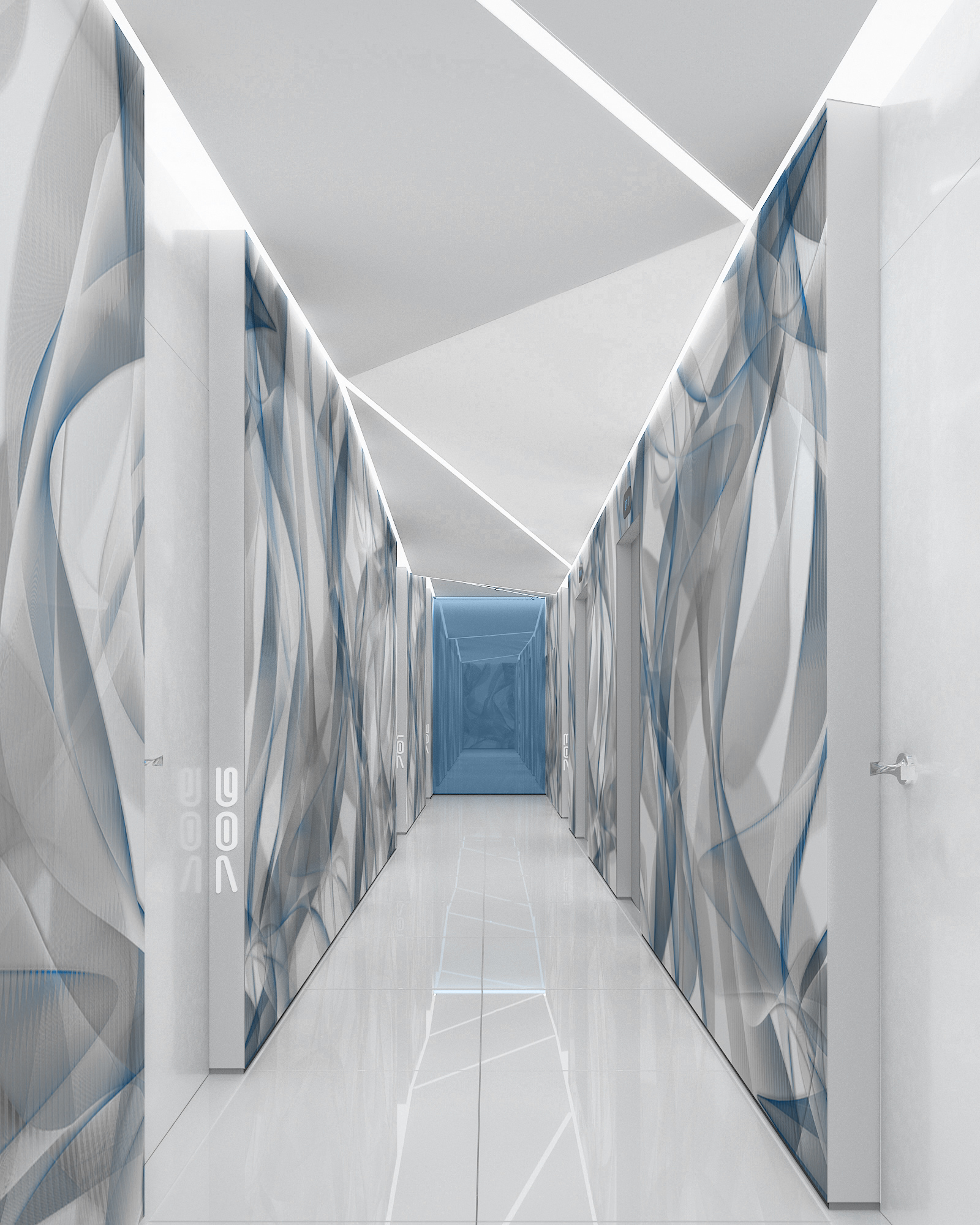 215 West 28th Street
Chelsea
New York
USA
Mixed Use Commercial - Residential Building
148,900 gross SF
122,500 net SF
12,370 lot SF
97 units
What defines luxury? Is it something rare? Something of quality that is measured by the senses? Is it exclusive? What does it mean to "ex" - "clude"? Who or what are you excluding?
Exclusivity is not luxury, it's just "exclusivity". So, what if "inclusivity" could be designed to really feel luxurious? In a city where the average apartment price is over a million dollars, what if "inclusivity" meant "affordable" and "better design quality" for more people?
215 West 28th Street is designed to be an inexpensive, entry-level building that feels "inclusive" because it offers better design for much less cost. Karim Rashid coined this concept as "democratic design" in his industrial design work, and we have endeavored to conquer the challenge and translate this philosophy to architecture.
Programatically, the building is a mix of 1, 2 and 3 BR's with 5 BR duplex penthouses on setback terraces in the upper portion of the building. This entire upper segment of the building has set back terraces that are extra long and 125 feet in continuous length. They are filled with program, from built in planters and summer kitchens to extra cabinet storage space for outdoor furniture. The apartment's full height ultra quiet triple-insulated glazing zig zags along the length of these linear terraces, making the unit space feel larger, continuous and effectively an extension of the interior. This zig zag shape allows for angled sight lines and perspectives that extend views while creating privacy and mitigation of visual encounters between neighbors.
Amenity areas are at the very heart of the building, literally poised on the tenth floor between the buildings base and tower. The location allows for 360 views of the city, plenty of natural light and wrap around terraces to enjoy when weather is mild. The amenity program is deeply reflective of the social changes that are emerging as new technology affects the way youth culture interacts. Lounge areas and party rooms are set up as flexible programatic spaces surrounded by full service hospitality, co-work and wellness functions that create a magnet for dynamic social club environments. The indoor pool, state of the art gym, spa and wellness club facilities are open to public memberships to contribute to keeping residential maintenance costs low.
In this larger building, economy of production scales are well in favor and help the bottom line costs to remain low. We can therefore leverage our design resources more so than on most other projects which results in improved quality. With nearly one hundred units, a larger building scope allows for more opportunity for repetition and mass production. From an industrial design point of view, if the design is efficiently managed, then we have the ideal scenario for savings. Our vendors, tradesmen, fabricators, installers, and product manufacturers are able to work, produce and think less to sell more.
Architecturally, at the building scale, the design plays up the modular and the repetitive possibilities while maintaining maximum compositional variety to avoid becoming predictable and boring. The building's skin has a curtain wall system in which all components throughout the building are parametrically defined to be the exact same size whether fixed glazing, operable or sliding door IGU. In other words, all the windows are the exact same size. Furthermore, all surface cladding and slab covers are designed to be made from the least amount of casting molds as possible. The forms are algorithmically calculated for minimum cuts and waste, so they are largely repetitive saving labour and material costs.
Karim Rashid baptized the building as "Flow". On the North and South facades, the buildings' main aesthetic and programatic feature are the horizontal GFRC forms that span across the facade and balconies as a rhythm of built-in planters and slab covers. This pre-cast system is designed to be cast from only 4 molds, but these 4 units can be configured together in formal compositions with exponential possibilities, 256 to be exact, allowing for a diverse pattern of horizontal topologically complex and continuous surfaces. The components are designed to be easily bolt attached to the facade structure and be readily accessible for maintenance, repair, preservation and replacement. We worked with one of the best preservation consultants in New York City to ensure that the cladding would not only be engineered to last, but also be extremely easy to repair and maintain from inside the building if needed. Everything from the budgetary economy of scale, industrial fabrication, simplicity of installation, preventive maintenance and thermal performance of the panels were thoroughly scrutinized as design and engineering challenges.
+